Ebiko Corporation
Company Profile
Ebiko Corporation
Paving the way for the future of freshness with freezing storage and quality.
Delivering the rich tastes of fresh seafood from Hokkaido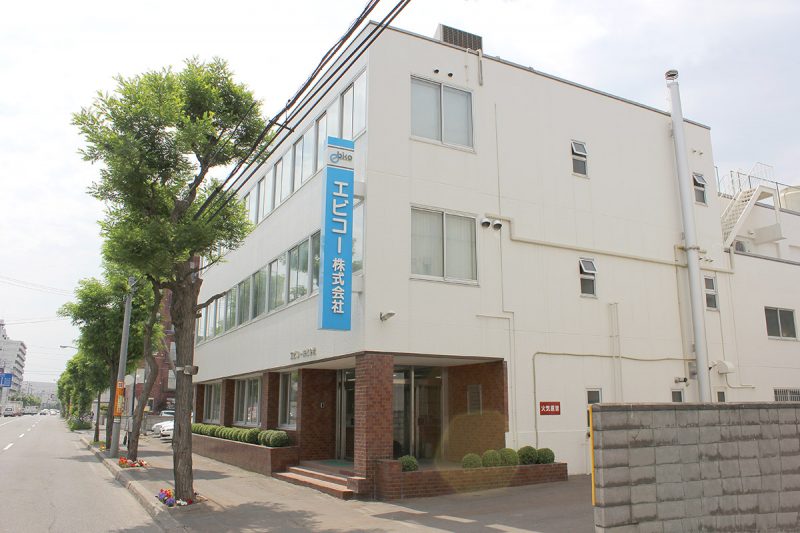 | | |
| --- | --- |
| Representative: | Representative Director Takehiro Nakata |
| Type and nature of services: | Domestic sales, import/export, in-house processing and inline sales of live abalone, fresh sea urchin, frozen shrimp, various other fish and shellfish and agricultural products(wholesaling of fish and shellfish to end users from across Japan as a specialized warehouse) |
| Paid-in capital: | 48,000,000 yen |
| End of fiscal year: | end of February |
| Number of Employees: | 75 |
| Quantitiy of vehicles: | 53 |
Import/Export
| | |
| --- | --- |
| Exported products: | Spiny lobsters and scallops |
| Destinations: | Taiwan, France, China, South Korea, Hong Kong, Singapore, Thailand, Vietnam, India, Indonesia |
| Imported products: | Black tiger prawns, arch clams, surf clams, sweet shurimp, scallops |
| Origin: | Taiwan, South Korea, Norway, Thailand, China, India |
Business Sites
Head Office
2-6-21,3Jo, Nijuyonken,Nishi-Ku,Sapporo, Japan
Telephone:+81-11-631-4371
Fax:+81-11-631-1521
General Administration Dept. +81-11-641-1931
Website: http://www.ebiko.co.jp
Email: gourmet@ebiko.co.jp
Customer Service Center:
0120-121-421(toll free from within Japan)
Aasahikawa Sales Office
6-4-1, Higashi 6 Jo Asahikawa City
Hakodate Sales Office
22-12 Bandaicho, Hakodate City
Obihiro Sales Office
1.1 Minami 13 chome, Nishi 11 Jo, Obihiro City
Otaru Logistics Center
5-53-1 Zenibako, Otaru City, Hokkaido
Tel. +81-133-75-2111
Fax. +81-133-75-2121
Factory Facilities
HACCP-compliant processes and highly electrolyzed water results in industry-leading hygiene controls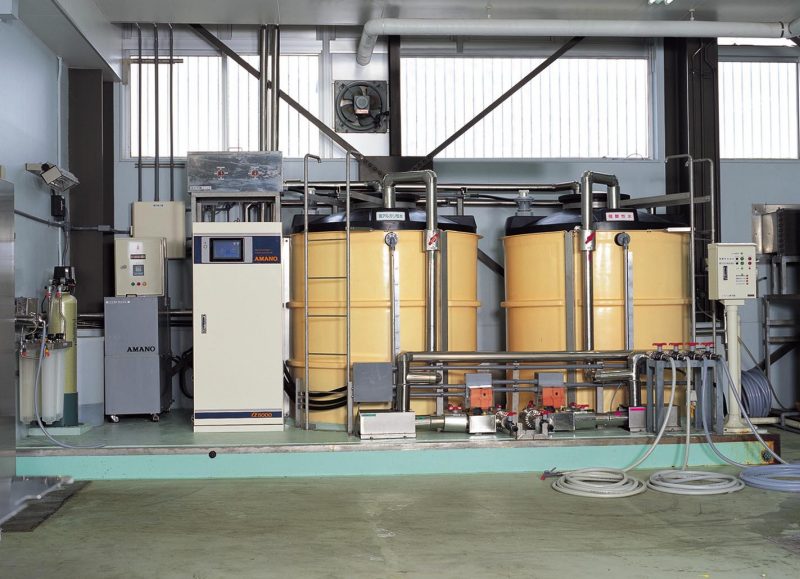 Highly electrolyzed water generating apparatus (daily production of 6.0 tons)
Ebiko has set rigorous standard for its production lines since it was first founded because of the inherent importance of food safety. We ware among the first in the industry to begin using a machine capable of producing highly electrolyzed water, which is highly effective at killing the bacteria that can cause food poisoning. We have the utmost confidence in our hygiene controls that span from cleaning and sterilizing processing machines, preparation tables and floors to eliminating airborne bacteria.
Our highly electrolyzed water producing machine produces two types of water: highly acidic electrolyzed water and alkaline-ion water. Highly electrolyzed water contains hypochlorous acid as a primary component, which is highly effective at killing bacteria that can cause food poisoning , such as antibiotic resistant bacteria, salmonella bacteria, and pathogenic escherichia coli. Alkaline-ion water contains small amounts of hydroxide chemical compounds, which effectively remove contamination from fat and protein.
Fresh salmon roe, Seasoning salmon roe
Ebiko only sells original salmon roe harvested from the begining to end of October off the coast of Rausu, which is known for its turbulent currents and swells.
This roe is believed to be among the highest quality salmon roe available in Japan.
Only fully mature original roe is packaged and shipped off to consumers.
The timing of this differs each year depending on the fishing and spawning season.
Fall salmon from Rausu swim as far north as the Gulf of Alaska and Bering Sea and after spending between three to five winters there they return south along the Kuril Islands from the middle of August to November, following what is known as the Salmon Road for its ideal ocean temperature for salmon.
These salmon Road for its ideal ocean temperature for salmon.
These salmon return to the waters off the Shiretoko Peninsula and are known as having the highest quality roe of any region of Hokkaido.
Aquarium apparatus for cultivating fishes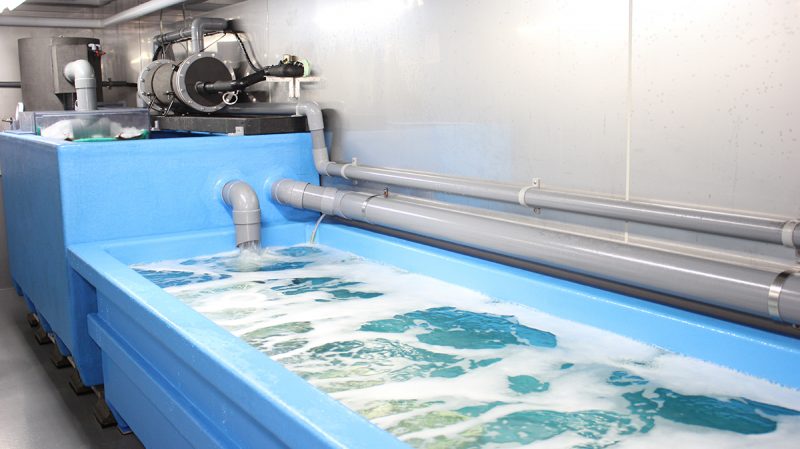 Temperature adjusted seawater is used together with a filtration unit to provide the optimum enviroment for fish and shellfish.
The aquarium apparatus is used mainly for abalone, scallops, crab, and lobster.
Original Processed Foods

Grilled crab gratin in the shell

Deep fried crab gratin in the shell

Shell-on mantis shrimp with the egg

Frozen raw trout
(rui-be)

Frozen raw shrimp breaded, peeled, de-veined and tail off for deep frying

Soft smoked sockeye salmon

Frozen swell fish fillet
(sashimi),(toxon removed)

Seasoning trout roe
(ikura)